We're Australia's bathroom advertising network. Since 1984, we've delivered thousands of campaigns to specific audiences across the country, in the places where people live, work and play.
The problem we're

solving

We're continuously bombarded with information from all angles, wherever we are. Competition for attention is at an all-time high.

The median time a viewable digital ad is gazed at is 0.7 seconds1, and you can skip a YouTube ad in just five seconds, so how do we truly capture people's attention, measure engagement, and encourage action?

The power of

active attention

Whether you're staring at the back of a toilet door, standing at a urinal, or drying your hands, your undivided attention is likely right in front of you.

Our market-leading 70+% unprompted recall rates can be contributed to eye-level ads in an environment with minimal distractions and lengthy dwell times, providing our clients with the active attention required to truly digest information.
We're Australia's most intimate
OOH advertising
network.
We offer out of home (OOH) and digital out of home (DOOH) ads in an intimate space, where 35% of shoppers and 77% of airport travellers spend an average of two minutes, every visit.
In a bathroom, members of your target audience can take as much time as they need to engage with your message, face to face.
The Convenience Advertising
difference
3 minutes

average time spent alone in a cubicle

30-90 seconds

average time spent at a urinal

10-20 seconds

average time spent at a hand dryer

Private

OOH ads in a private space with two minutes of dwell time

Line of sight

Messaging delivered at natural eye level in cubicles, urinals and hand dryers

Segmenting

your audience by gender, location, demographic, venue type and language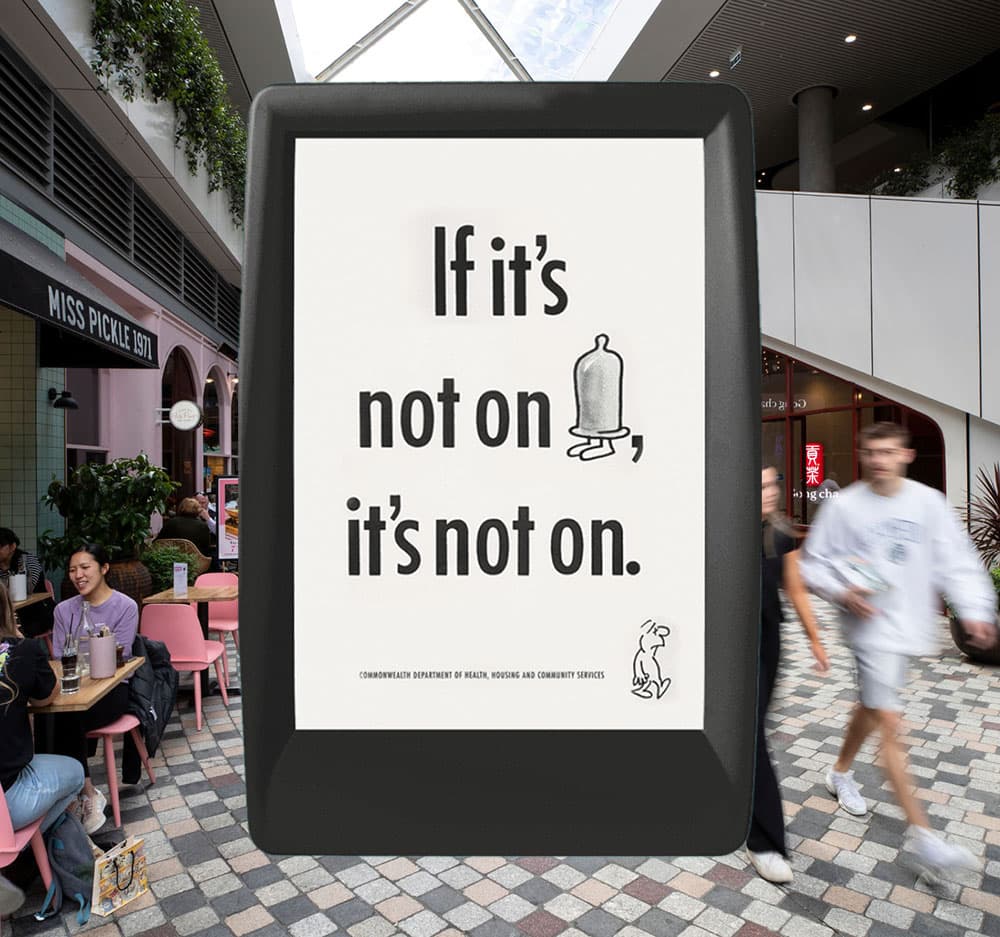 Our history
We first harnessed the power of uninterrupted dwell times in bathrooms in 1984, with the public health campaign "If it's not on, it's not on", regarding the importance of safe sex to tackle the global health crisis of HIV/AIDS.
We've been a trusted information source ever since, making bathrooms across Australia a place where people can improve their health.
We take immense pride in our commitment to making a difference by offering pro-bono and in-kind advertising to non-profit organisations, empowering them to shine and create a lasting positive impact on the world.
Ready to learn more?
Get in touch and a bathroom advertising specialist will be in touch within one business day.
Get in touch